Extra Skater Fancy Stats  NOPE NOT TONIGHT. THE BRUINS BROKE EXTRASKATER. HOW DO YOU CORSI, WHAT IS A FENWICK.
Holy. What a game.
Everything went exactly as expected; the Sharks are incredible, even sans Dan Boyle and Brent Burns. If you get a chance to see the possession numbers on this game, do it for fun. The Bruins were outshot 39 to 17 tonight. I'm sure the Fenwick chart is a barrel of laughs.
In the battle of Finnish Goalie Supremacy, Tuukka Rask is King. He nearly singlehandedly served the Sharks their first regulation loss, cutting Niemi's streak at nine games. Jarome Iginla got his first goal tonight, and put the Bruins up 1-0 in the second period; by the end of the second period the Bruins had ten shots on goal to the Sharks' 25. Dear god.
Patrick Marleau tied it up in the third and it was looking to be one of THOSE games, those Sharks at the Garden in the post-Joe Thornton as a Bruin era: a loss. All of them have been. But Tuukka Rask carried on, and just when it was looking to go to overtime?
Boom. Krejci'd. 00.8 seconds to go,  David Krejci tipped home an Adam McQuaid shot, and with their 17th shot of the game, the Bruins won it.
Amazing.
The Good:
- 00.8 seconds.
- David Krejci extends his points streak to six games.
- Jarome Iginla's first goal as a Bruin was so timely. SO timely. And so amazing. He now has points in three consectutive games as well.
- TUUKKA RASK. 38 saves on 39 shots. By all accounts this game should have been a blowout. Not so, says the flying finnish KING.
The Bad:
- The Sharks. God they're good. This is bad.
- Zdeno Chara had a couple of questionable hits that definitely didn't get called tonight.
- The Bruins definitely played like they were on the second night of a back to back. Fuck this schedule.
The Interesting:
- This is the first time since Joe Thornton was traded to the Sharks that the Bruins have beaten the Sharks at home. It's only the second time in the last 10 years that the Bruins have beaten the Sharks in general. The last time they won at home against the Sharks was December 23, 2002.
Notable Moments:
IGGY
KREJCI
Gif of the night
because lol SHAAAAAAAARKS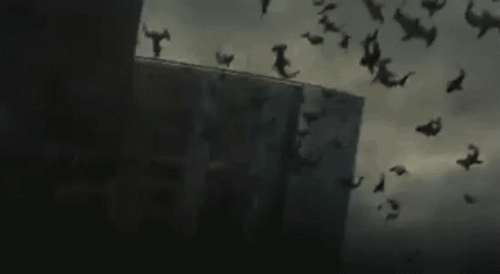 Tweet of the night:
"YES! FUCKING RIGHT." -Shawn Thornton, in a towel, watching Big Papi's two-run homer in the #Bruins locker room.

— Kyle Clauss (@KyleClauss) October 25, 2013