THE TIME: 7pm(!)
THE PLACE: Nationwide Arena, Half an hour away from a really nice zoo, Ohio
THE OPPOSING SBNATION BLOG: The Cannon
WHERE TO WATCH: NESN, TVAS, Fox Sports Ohio, NHL.TV as the free game of the week (if you happen to have great wifi)
WHERE TO LISTEN: 91.5FM in Boston, Direct link on the Blue Jackets homepage
THE STAKES: Two points to keep Tampa out of third and to hopefully take 2nd place back from Detroit. Also to get closer to Florida in the standings!
THE PREVIEW:
Here is a .gif to roughly describe CBJ's season, defense and coach hiring practices so far this year: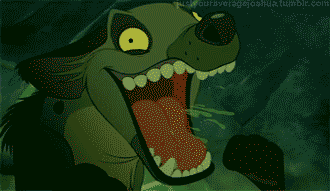 Of course, here's another .gif about how it feels like the Bruins have been playing: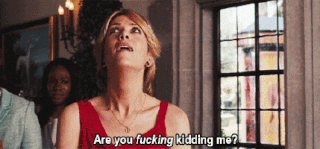 Anyway, the Bruins are gonna need points, and they're gonna need them tonight. This is their last real struggler of a team before they run into a pair of southern based brick walls then return to Boston to chew on CBJ's neck again. Their last game against CBJ had to be solved in the shootout, and this is a team that is just...not great, or even good. Even with the young phenom Seth Jones in their lineup. Can they dispose of Gregory Campbell and the Jackets early? Or is this gonna be a long week? Tune in and find out!
THE LINES
-------------------
Boston Bruins Lineup:
Forwards
Matt Beleskey - David Krejci - David Pastrnak
Brad Marchand - Ryan Spooner - Brett Connolly
Loui Eriksson - Joonas Kemppainen - Jimmy Hayes
Zac Rinaldo - Max Talbot - Tyler Randell
Defense Pairings:
Zdeno Chara - Zach Trotman
Joe Morrow/Colin Miller - Dennis Seidenberg
Torey Krug - Kevan Miller
Goaltending:
Jonas Gustavsson
Tuukka Rask
Columbus Blue Jackets Lineup:
Forwards:
Scott Hartnell - Alexander Wennberg - Brandon Saad
Boone Jenner - Brandon Dubinsky - Cam Atkinson
Kerby Rychel - William Karlsson - Matt Calvert
Rene Bourque - Gregory Campbell - Nick Foligno (holy shit, Torts.)
Defense Pairings:
Ryan Murray - Seth Jones
Jack Johnson - David Savard
Fedor Tyutin - Dalton Prout
Goaltending:
Joonas Korpisalo
Anton Forsberg
Lines are, as always, subject to change.
...Jesus christ, Torts. Nick Foligno on the 4th line? Really?
PLAYERS TO FOLLOW:
Brad Marchand AGAIN! 13 goals in 13 games and he shows absolutely no signs of slowing down! He was also named the NHL's third star (because apparently
Patrice Bergeron's injury status. His return is hope.
Brandon Saad, who's the leading goalscorer on the Blue Jackets with 21 goals
Nick Foligno, who in spite of having almost 30 points this season off of assists alone is currently sitting on the Blue Jackets 4th line. The point I'm trying to make is that John Tortorella is kind of a maniac.
NEVER 4GET:
When Jack Edwards got absolutely LIVID over a puck being played even when it was thrown out of play. Classic Jack, being mad about hockey off line.